Sweetest Revenge my second book is finished, just waiting for the last revisions from the editor.
I have also started working on the 3rd book in the Kaila Porter Series.
Murder From Beyond The Grave   is now available at https://www.createspace.com/3888796    www.Amazon.com and Kindle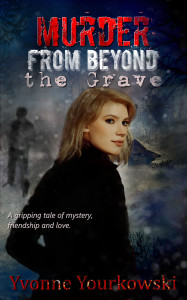 Locally in Saskatoon it is available at Indigo, McNally Robinson, Midtown Coles and Turning the Tide Book Store.
I am having a table at this years Word on the Street. Come on by for a visit.
Here is the link for my interview on Lit Happens